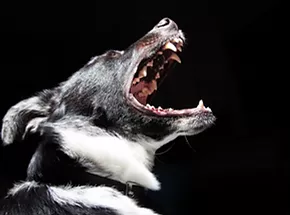 Surgical & dental services
Our Vet's Place is equipped with highly skilled veterinary surgeons. We provide the best in veterinary medicine in Ghana. We also have the capacity and facilities to undertake any surgical procedure aseptically and professionally. We hold discussions with our clients on the surgical approaches that are best in managing our patients' problems. Our staff also perform elective surgeries (e.g. spaying, neutering etc.) based on requests from our clients.
Do you know dental caries/tartar can cause heart disease in your pet? Maintaining healthy teeth and gums and avoiding periodontal disease is important for a long and healthy life for your pet. Our modern ultrasonic dental equipment helps make dental procedures fast and efficient. We perform dental scaling for our patients as part routine check-ups.
Here at The Vet's Place, we understand your concerns when pets need to come in for surgery. Our focus on anesthetic safety, modern surgical practices and techniques as well as providing post-operative care and pain management will put your concerns to rest. Our veterinary team are experienced in all aspects of critical care, from cross-matching blood types to monitoring safe blood transfusions. Our Veterinary Nursing staff are caring and diligent. We keep our clients informed of their pet's progress at all times.
When your pet is ready to come home, we go through their post-operative care and medication instructions carefully with you. We understand that surgery can be a time of anxiety and stress for pet owners. If you have any concerns after your pet returns home or during the post-operative period, please call us. At the Vet's Place, we believe together with you, we can provide the best care for your pets. We have a Petcare information sheet which has helpful information for our surgery patients.