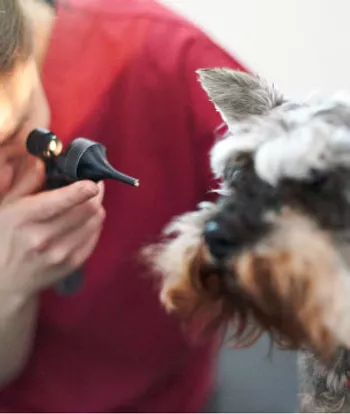 Annual check-ups are necessary routines for your pet. Regular checks help identify any potential health problems in the early stages so they can be managed before they become serious.
A health check includes an evaluation of all of your pet's major organ systems. It provides a good opportunity for our staff to thoroughly evaluate and note changes such as weight gain or loss as well as your pet's behaviour.
It is an excellent opportunity for us to discuss any routine tests that may benefit your pet. We have a well-designed vaccination, deworming, ectoparasite control (fleas, ticks, lice etc.) and dental care schedule for our patients.
For pets entering their senior years we may recommend regular blood tests to check how their major organs are functioning. A pet health check is also your chance to ask questions or tell us your concerns about your pet. You are also welcome to attend our Vet Nurse Clinics.